Upload your CV and resume,  we will find the best suited job for you. Add your full name to CV file.
Resumes are viewed by below and other members

Zuari Agro Chemicals Ltd
ASTRA Metal Systems Pvt. Ltd.
Essel Propack Ltd.

Albea, Betts India Pvt. Ltd.

Nestle India Limited
 \BEIERSDORF INDIA PVT. LTD.
BORKAR PACKAGING PVT. LTD.
Paikane Group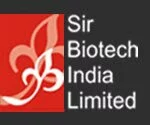 Sir Biotech India Limited